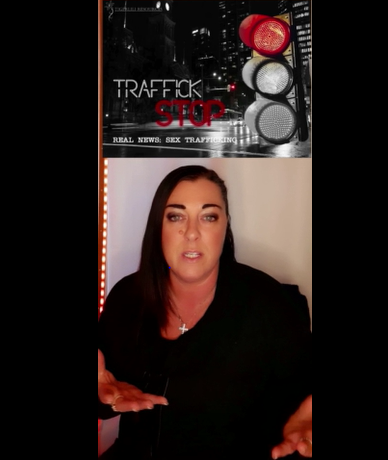 All links mentioned in this video are listed below.
SUBSCRIBE to this channel for more updates.
SUBSCRIBE directly to "Traffick Stop. REAL NEWS: Sex Trafficking": https://mailchi.mp/6439d25edd56/traff...
GIVE NOW: https://www.givelify.com/donate/tiger...
Uniting teams. Exposing darkness. Restoring survivors.
Vision:
We want to see a day when human sex trafficking is fully exposed through teams of ministries and public servants shining light into the darkness while survivors recover and grow in strength and purpose to experience a great life...happy, whole and healed.
Mission:
We aim to expose the dark realities of human sex trafficking in the United States of America by enlightening the multitudes to the truths of this crime, exposing who the buyers, sellers and victims are and supporting various ministries nationwide that serve survivors.
__________________________________________________________________________________
https://humantraffickinghotline.org
Srcoll to the bottom of the page to see the financial disclaimer:
"Polaris received $3.5 million through competitive funding through the U.S. Department of Health and Human Services, Administration for Children and Families, Grant # 90ZV0134-01-00. The project will be financed with 71.87% of federal funds and 28.13% ($1.37 million) by non-governmental sources."
https://polarisproject.org/wp-content...
"Countering QAnon. Understanding the Role of Human Trafficking in the Disinformation-Extremist Nexus." ~ Feb 2021
Guidestar page for Polaris Project: (need an account to fully access some reports)
https://www.guidestar.org/profile/03-...
And We Know: 4.30.22: THEY (WHO?) ... want US DIVIDED! want OUR CHILDREN! ... want ALL OF US GONE! PRAY!
https://rumble.com/v1313mf-4.30.22-th...
Polaris Project Facebook page
https://www.facebook.com/polarisproject
Extremism experts worry a QAnon theory is making into the mainstream political right
March 31, 2022 4:17 PM ET
https://www.npr.org/2022/03/31/109006...
.
Polaris CEO Named to Homeland Security Advisory Council MARCH 17, 2022
https://polarisproject.org/blog/2022/...